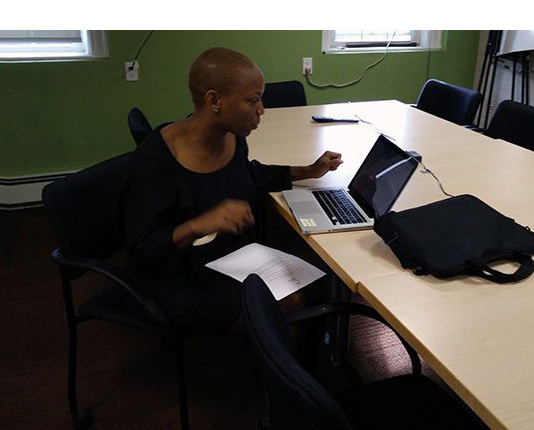 One of the biggest needs in this world's changing business landscape is supporting women in business.
Globetops recipient Dominique Vincent aims to do just that.
She's an entrepreneur in Brooklyn, who teaches women in her community how to run their small business with a big-business perspective.
Dominique packs more into her daily 9-to-5 than most of us do during an entire week. First, she works in marketing for a hospital in the Bronx, picking up tips on how to run a large organization.
She's also on the board of a nonprofit called Vision, based in Brooklyn, who provide services and support to visually-impaired people.
Using all these business insights, Dominique helps women in business establish themselves and scale up. She encourages them to build a website for their business, apply for a tax ID number, apply for nonprofit board membership in their community, and use digital tools and social media to market themselves.
"Getting a laptop was elation. Validation. Confirmation. Affirmation … It was a YES to me, a YES from the universe." 
-Dominique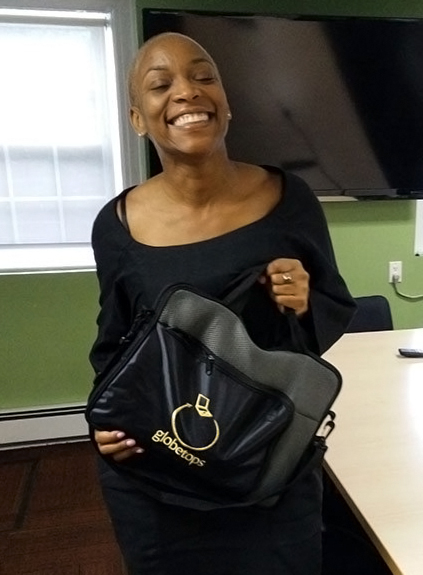 "We're fortifying our goals and dreams," Dominique explains, "so we don't have to be beholden to anyone. I like feeding people, you know. So they feel empowered and ready."
In the first week after receiving her Globetops laptop, Dominique helped two women set up their small businesses.
When Dominique sent in a request for a laptop, she didn't know she would be picked by a donor in less than a month. "I try not to get too excited by presents or surprises," she says, "but when I got the email saying I was approved, I was beyond excited."
"It was elation. Validation. Confirmation. Affirmation. Because it meant I had asked for something I wanted—and got it. It was a 'yes' to me, a 'yes' from the universe. It sounds like juju, but it was the start of 'yes's for me."
"I got emotional," Dominique admits.
And while Dominique is busy helping the women entrepreneurs in her community, she, in turn, was helped by a woman too: her laptop donor, Lisa Schaffer.
When asked what she'd like to tell her donor Lisa, Dominique's message is simple but powerful.
"She has given me my independence back."